If you spent any time in London this Saturday then you may have seen the unusual sight of thousands of people all dressed as santa wandering the streets. For this weekend, London played host to the annual gathering of SantaCon. This was my second year joining in the fun, and of all the things you can say about it, it is certainly fun.
The day started in the morning at three different locations- one central, one east and one south. These three contingents then gradually made their way towards Trafalgar Square, stopping off at pubs along the way.
Not wanting to spend hours queuing with hundreds of other santas in small pubs, I instead decided, along with hundreds of other people, to head straight to Trafalgar Square to soak up the atmosphere.
As the square started to fill up there was singing, dancing and a lot of Brussels sprout throwing. As is tradition, anyone dressed as an elf was singled out for particular abuse via the medium of sprouts.
Things really got going when the drumming band arrived, leading hundreds more people like Christmassy Pied Pipers. With the light fading and everyone well watered, we all gathered dancing around the band.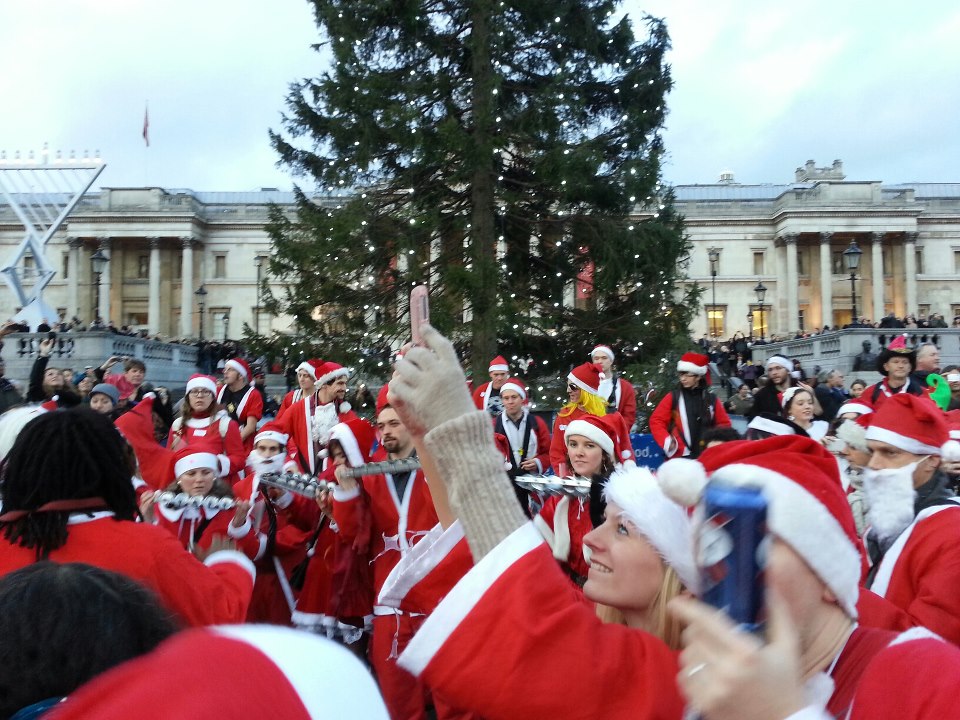 The band (this photo would of been better but I'd had one or two by this point)
There is something very surreal about seeing a sea of people dressed in red in Trafalgar Square. Add into the equation the fact it is the middle of the day, everyone is drinking and tourists and press are competing to get photos and it's certainly not your average day in London.
The simple act of putting on a Father Christmas costume seems to have magical qualities. When else would the police allow thousands of young people to take over central London locations and drink for hours on end?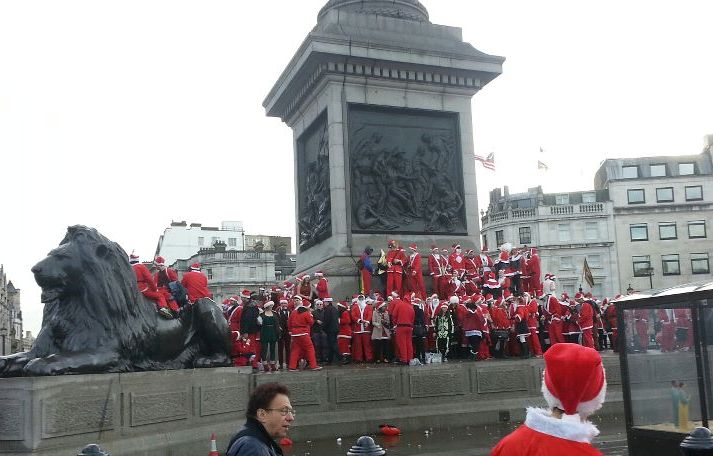 However, most people there realise there is a fine balance, and there is the rule that you have to be nice to the public. If you see a child looking at you, wave and smile. If someone wants to take a picture with you, happily let them.
With this balance (generally) reached both years I've been, SantaCon has been a lot of fun. It is totally unique and a way to experience London in a whole new way.
By Andy Burrows