T2 Tea started in Melbourne and has stores across Australia. This recently opened King's Road store is their third in London, after Shoreditch and Shepard's Bush opened earlier this year. Being British, I was obviously sceptical about an Australian company turning up in London claiming to know more than us about tea. I was particularly apprehensive about trying their flagship Melbourne Breakfast, but my antipodean tea antipathy was quickly swept away on a wave of delicious vanilla infused sweetness.
It's not just Australian teas that are on offer – not by a long way. T2 has over 200 varieties of tea from all over the world, as well as a vast range of 'teaware' including teapots, tea cups, tea strainers, tea flasks, tea sets – in short, if it's anything to do with tea, you can find it at T2.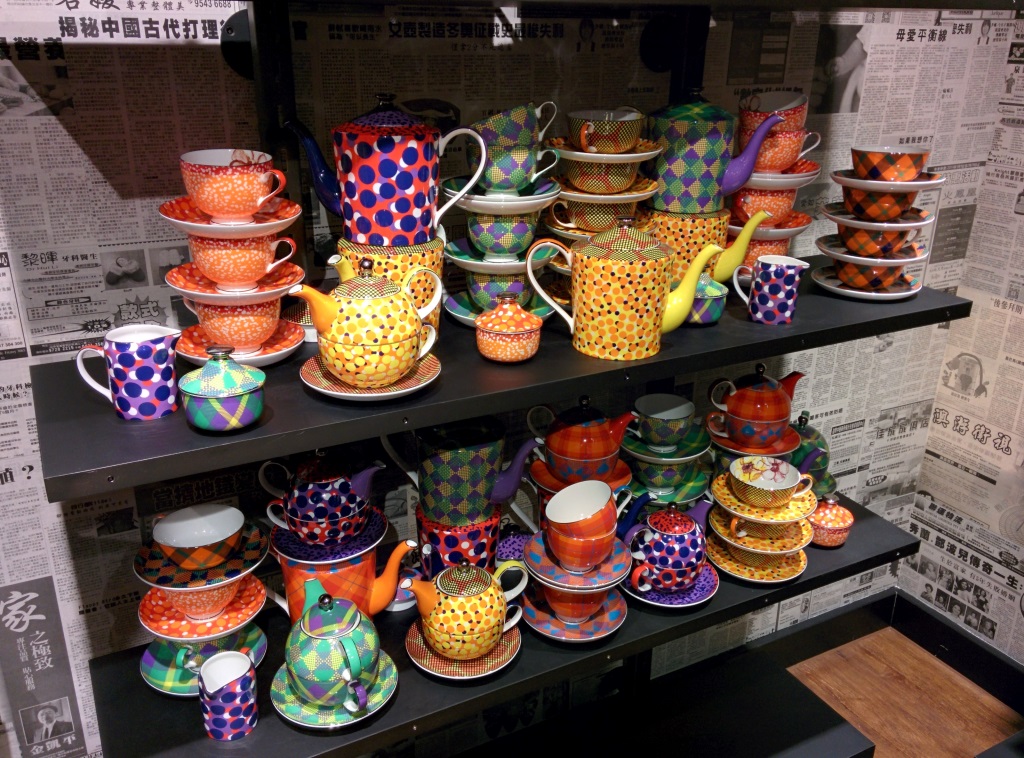 Their Indian offerings include an incredible Chai made from a vast array of herbs and spices including cinnamon, lemongrass, coconut, ginger, pineapple, star anise, cardamon, black pepper and cloves.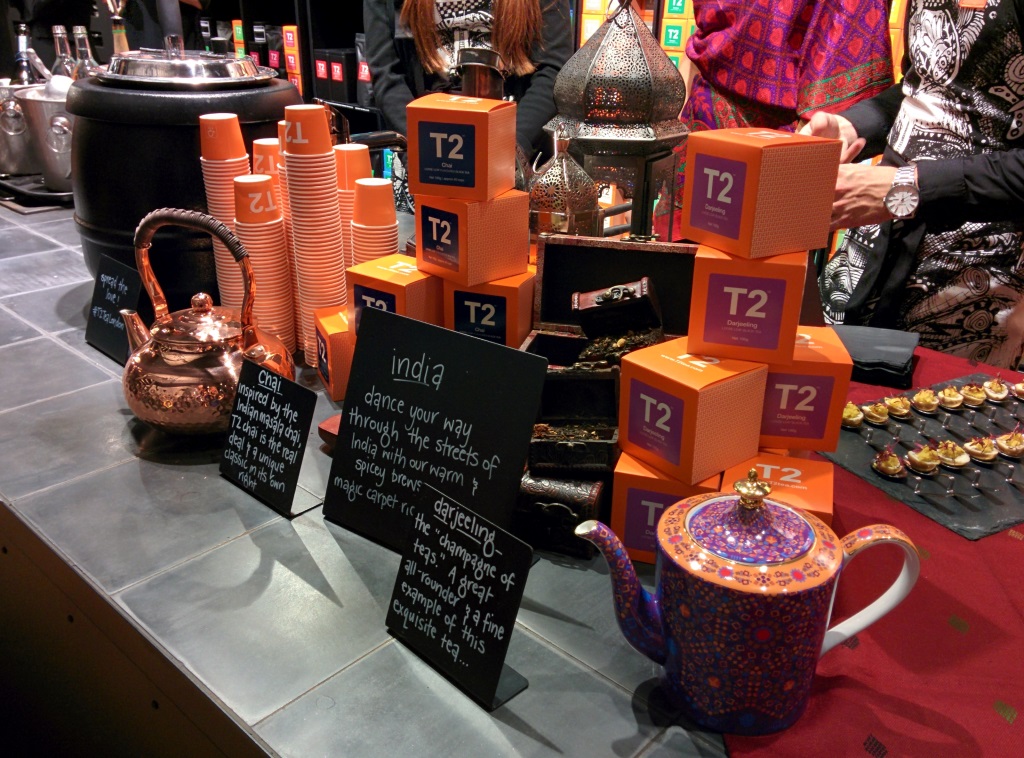 The Japanese section includes not only a wide range of teas, but also teapots and all manner of oriental tea paraphernalia. The daily tastings that take place at T2 include a Matcha tea ceremony, where powdered green leaves are whisked into a thick soup-like tea that's shared between participants. Naturally all the bizarre bamboo whisks and bowls necessary for the ceremony are available to buy at T2.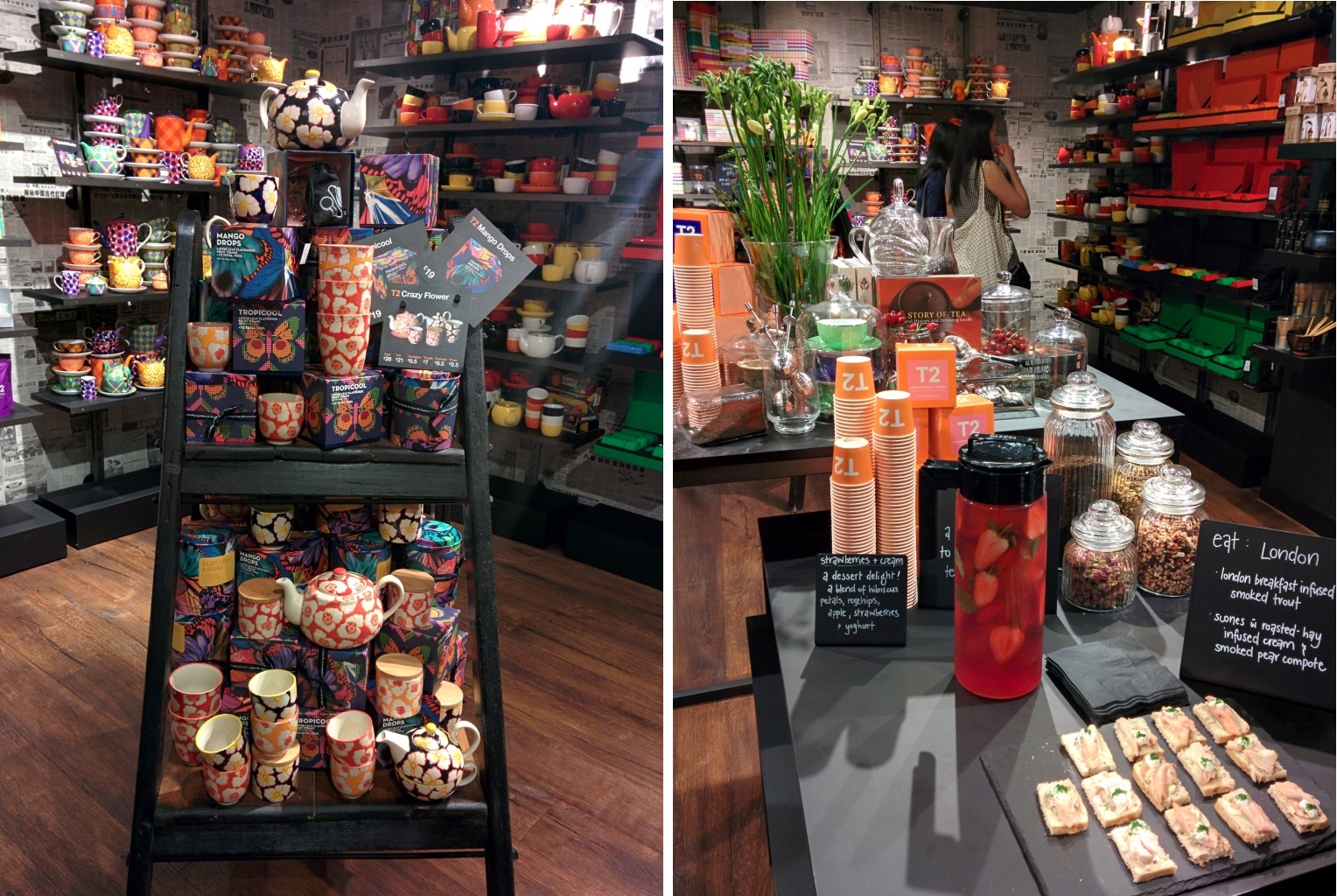 Being a new frontier for the T2 company, London has been given the T2 treatment with its own selection of teas, including a brand new London Breakfast to match the Melbourne Breakfast and New York Breakfast teas celebrating the company's expansion.
T2 Tea's newest store can be found at 96 King's Road, Chelsea, SW3 4TZ.
Words by Nick Brown and photography by Hannah Balderson. Follow them on Twitter @mr_nickbrown & @hallie_bee