The type of scene above is one familiar with Londoners from the regular films and mocked-up photos predicting disaster for our city. As a city based around a huge river, there will always be the threat of flooding, but could it become a reality any time soon?
After some the heaviest rain in years, floods have been affecting huge areas of Britain for the last month and water levels in the Thames are at their highest in a decade. The extent of the flooding can be seen in this aerial footage from the Thames Valley area.
The Environment Agency has placed flood warnings in many areas surrounding London, including Hampton, Staines and the Home Counties. However, they also say that though the water levels are very high, they are currently stable and there are no plans to raise the Thames Barrier.
One of the few positives of the recent flooding has been the very cool photos of the Hampton Court Palace moat once again full of water.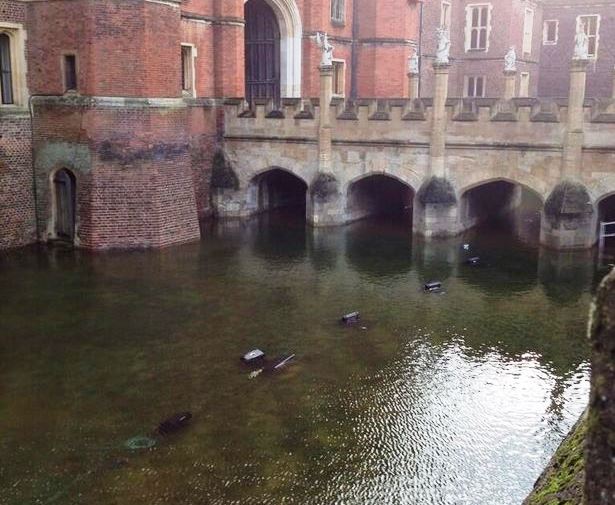 Hampton Court Palace moat full of water
THE LAST GREAT FLOOD
London doesn't flood all the often. In fact the last big flood to hit the centre of the city was in 1928. The Thames burst its banks and water poured over the Thames Embankment, affecting much of riverside London. 14 people drowned and thousands were made homeless.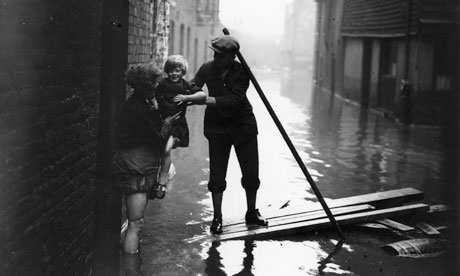 The 1928 Thames Flood
It was this disaster, alongside a number of more recent smaller ones, that led to discussions about new flood defence in London. Eventually this ended in the creation of the Thames Barrier. Located just downstream of central London, it is the world's second largest moveable flood barrier and has been protecting the city since 1982.
The Thames Barrier is used specifically to defend against unusually high tides and storm surges from the North Sea. It is usually left open, allowing the water to flow freely towards the sea, but can be closed to stop water coming the other way, towards London.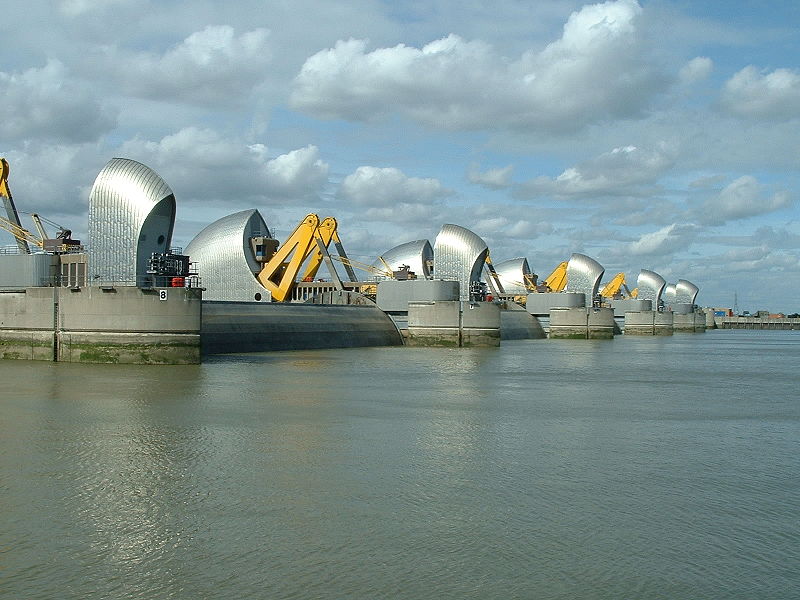 The Thames Barrier
Since it was opened, the Thames Barrier has successfully defended central London from flooding and realistically it is likely to continue doing so for the foreseeable future. However, with British weather seemingly getting more extreme each year, there may come a time when new defences must be looked at to protect the city.