LDN CARD OFFER
Let's intro your website here. Ut hendrerit sem ut dolor commodo, at dignissim lectus sagittis. Nam pharetra convallis elit, in mollis diam fermentum pharetra. Praesent risus nibh, aliquam non ornare sed, posuere sit amet neque. Nullam in ipsum nisi.
Visit Website
What more is there to say about Les Misérables? 28 years after first appearing, it has been seen by more than 65 million people in 42 countries and in 22 languages.
If you are one of the few who hasn't seen it yet, what are you waiting for?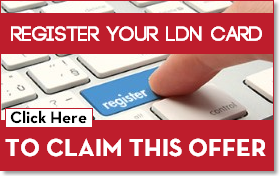 With the LDN Card, get 10% off tickets. To claim your discount, register your LDN Card to be sent your unique discount link.
Address:
Les Misérables (Musical)
Queen's Theatre
51 Shaftesbury Avenue
LondonW1D 6BA