LDN CARD OFFER
Let's intro your website here. Ut hendrerit sem ut dolor commodo, at dignissim lectus sagittis. Nam pharetra convallis elit, in mollis diam fermentum pharetra. Praesent risus nibh, aliquam non ornare sed, posuere sit amet neque. Nullam in ipsum nisi.
Visit Website
Let It Be is the closest thing to seeing The Beatles live there is, with over forty of their greatest hits. Half concert, half West End musical, the spectacular show charts the band's meteoric rise from humble Liverpool beginnings, to global megastars.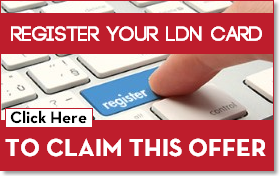 With the LDN Card, get 10% off tickets. To claim your discount, register your LDN Card to be sent your unique discount link.
Address:
Let It Be (Muscial)
Garrick Theatre
2 Charing Cross Road
LondonWC2H 0HH