Pop-up cinemas are have been appearing more and more often in London over the last few years, but few can boast a setting quite like the Backyard Cinema Film Festival. Returning to the famous cobbled walkways of Camden Market from 29th July, film lovers can settle into comfy deck chairs and giant bean bags in front of 36 films across six weeks.
The 'Main Stage' will have a huge screen in Camden Lock Place showing a cracking mixture of new blockbuster releases, all time classics and sing-and-dance-a-longs. We've got our eye on three of our favourite films of the last few years – Guardians of the Galaxy, Nightcrawler & Whiplash, the undeniable classics Clueless and The Goonies, and the guaranteed cheesy fun of The Rocky Horror Picture Show and Dirty Dancing sing-and-dance-a-longs.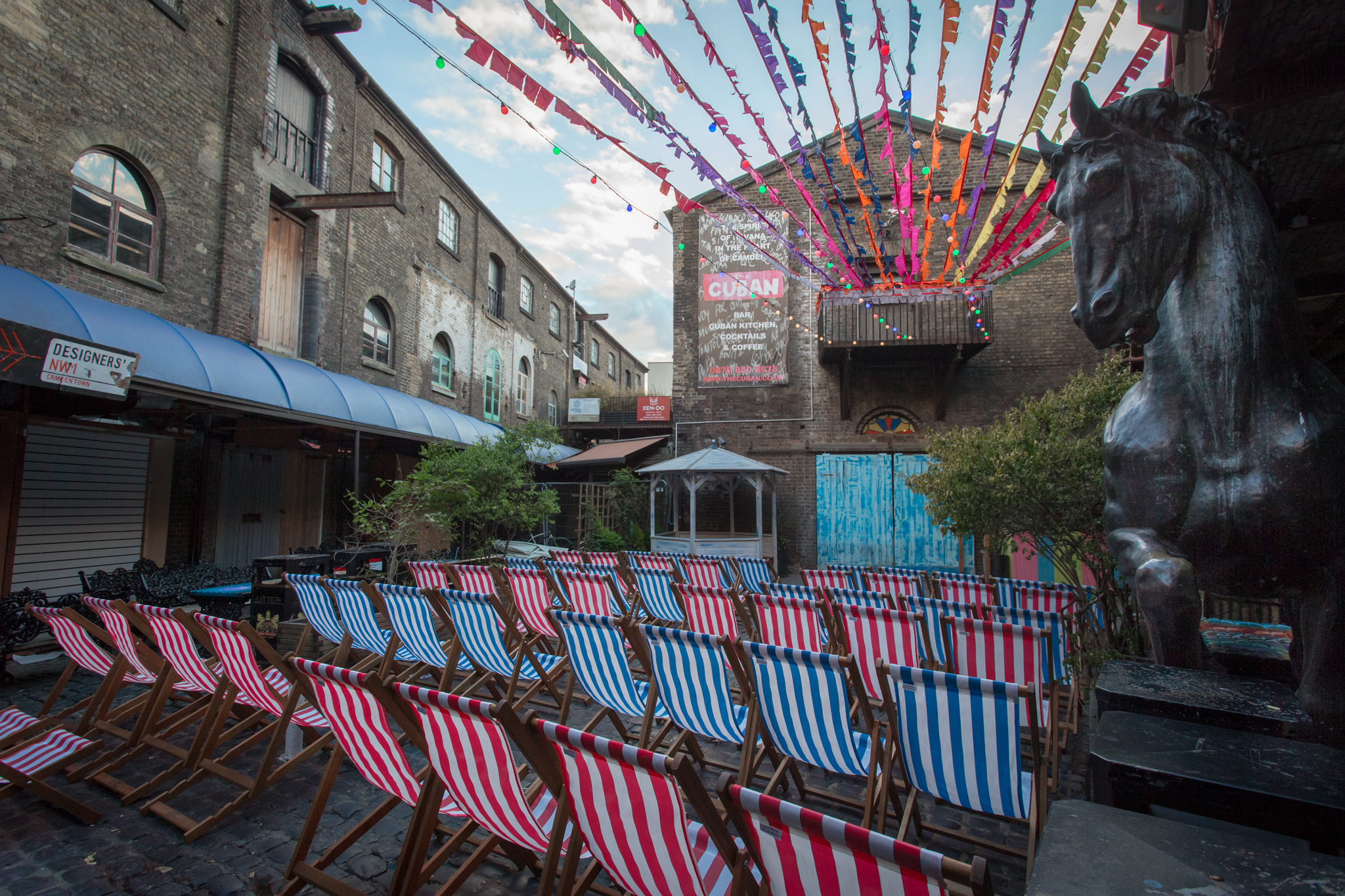 The Cuban Screen
However, this year, as well as the bill-topping main screen, the Festival team have just announced a second, more intimate screen. Hidden deeper in the winding corridors of the market, the Cuban Screen will be showing a more unusual selection of independent films, documentaries and cult favourites. Think recent horror It Follows, indie comedy Submarine, skate doc All This Mayhem and mumblecore classic Frances Ha. With only 50 seats it will feel like an exclusive experience for in the know film lovers.
It's not just about the films at Backyard Cinema either. Live DJs will entertain you before the screenings as you munch on Honest Burgers and the specially created Cinema Menu of Cuban snacks, and sip on summer cocktails and craft beers.
Where: Camden Lock Market, Camden Lock Place, Chalk Farm Rd, London, NW1 8AF
When: 29th July – 4th September
Tickets: £14 – £29 from BackyardCinema.co.uk