The king of restaurant pop ups, Jimmy Garcia, is back in London with his latest creation – the surprising and enchanted world of The Secret Garden.
Jimmy has been delighting Londoners for five years with foodie pop ups ranging from foraged food in a warehouse in Hackney, to an alpine lodge in a shop unit in Balham. And now, hidden behind a wooden door above the Clapham North pub, he has transformed a new space into an immersive dining experience serving a range of food and drink delights.
THE MENUS
This is no ordinary restaurant, and the menu reflects that. Instead of your standard a la carte and set menus, there will be the choice between some intriguing options on menus named The Patch, The Field and The Pond, as well as a 7 course tasting menu for the bargain price of just £35. On top of all that, there is the exciting prospect of indoor BBQs (£23pp), where guests will be provided with all the tools, meats, marinades and salads they need to host their own rain-proof BBQ.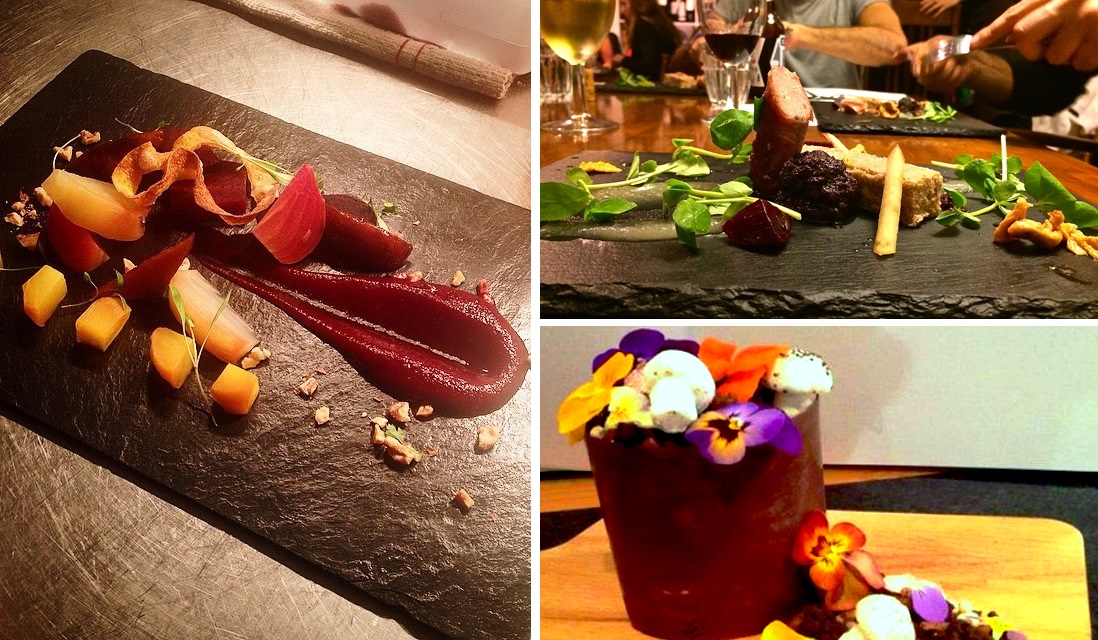 THE FOOD
In keeping with the theme of the restaurant, the food on all the menus is designed to show off the best of Britain's tasty garden produce. Jimmy knows the food is the most important part of any dining experience, and so obsesses over sourcing the very best seasonal produce around. From his team of foragers, to his gamekeeper friend Rick, to the chef Louie's family farm, Jimmy makes sure he knows where his food is from and that it is worthy of his unique pop ups.
Jimmy's Secret Garden Pop Up starts on 25th April and will be open daily until 31st August at 409 Clapham Road, SW9 9BT. Bookings can be made at JimmysPopUp.com.
Andy Burrows is LDN Card Editor – read more posts by him here or follow him on twitter @aburrows78