LDN CARD OFFER
Let's intro your website here. Ut hendrerit sem ut dolor commodo, at dignissim lectus sagittis. Nam pharetra convallis elit, in mollis diam fermentum pharetra. Praesent risus nibh, aliquam non ornare sed, posuere sit amet neque. Nullam in ipsum nisi.
Visit Website
The brains behind South Park created the biggest musical hit of recent years. With all the swearing and crude humour you'd expect,
The Book of Mormon is not your average musical. Controversial, poor taste, but very very funny, it won four Olivier Awards in 2014, including Best New Musical.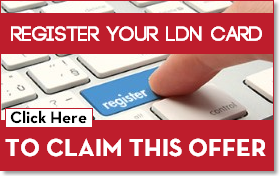 With the LDN Card, get 10% off tickets. To claim your discount, register your LDN Card to be sent your unique discount link.
Address:
The Book of Mormon (West End Musical)
Prince of Wales Theatre,
31 Coventry Street,
London,W1D 6AS