The Cornershop art installation is by far one of the quirkiest exhibitions I've ever been to. And I've seen Damien Hurst.
Tucked down a little side street in Hoxton, off the main road in the heart of East London there is a Cornershop. From the outside it looks like every other little shop you would frequent on the way home from work – or a night out where you have now become a social smoker – with one exception; everything inside is made of felt.
That's right. Felt. As in the material. And it's magnificent.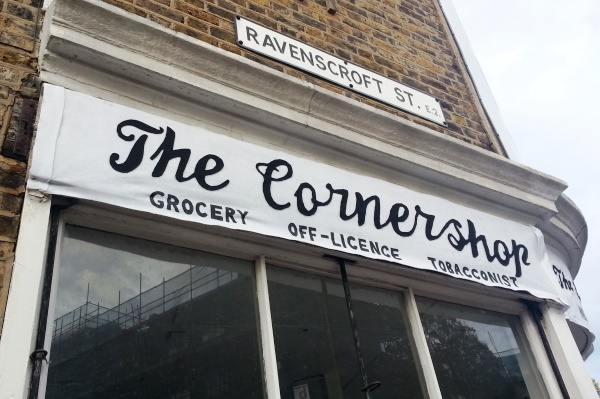 Walking around the shop you're struck by the immense detail and the thoroughly thought out selection of items. As well as the sounds of Material Girl out the speakers, you also hear little comments of "it's a tin of Heinz! Made of felt! Look at it!" Maybe it was the fuzziness of being surrounded by so many fluffy versions of the contents of my cupboards, but I couldn't help feeling all warm inside.
To complete the experience they have even arranged for a felt "heist". Every hour or so 2 "hoodlums" ride up on Boris bikes and "hold up" the shop. "Open the felting till!" and "felting leave it Gaz!" – Genius.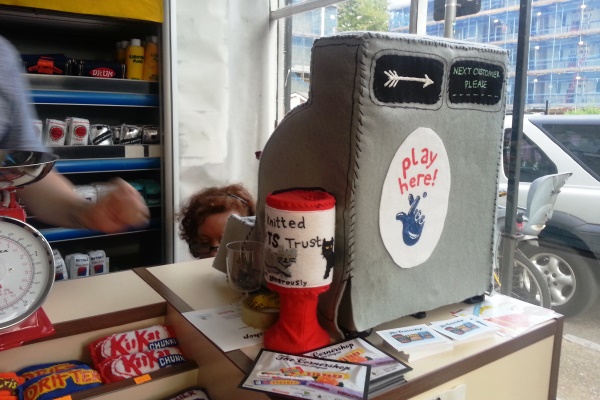 It is everything that Cornershops are in movies; delightful, comforting and feel like they're full of love. Which is exactly the kind of vibe artist Lucy Sparrow (pictured below) was after. Just like her shop she is charming and unassuming and completely in love with felt.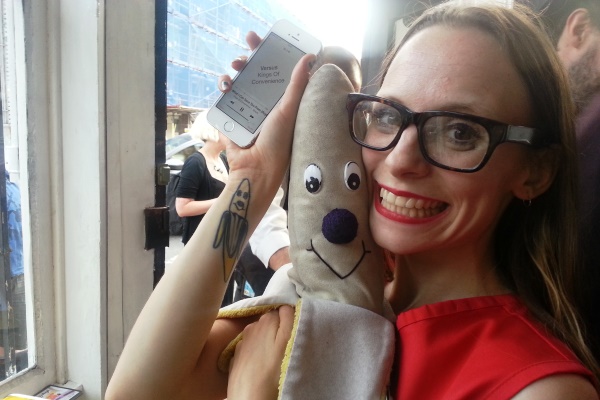 The installation is her self proclaimed "baby", having been a life long dream. Entitled "The Fluffy Shopping Experience" the project consists of over 4000 individually hand sewed felt pieces (including little packets of immodium and KY jelly), created over the short course of only 7 months. It is yet another success story for Kickstarter – Sparrow initially launched her video detailing her dream looking to raise £2,000, and instead ended up with a massive £10,000 and a whole lot of love.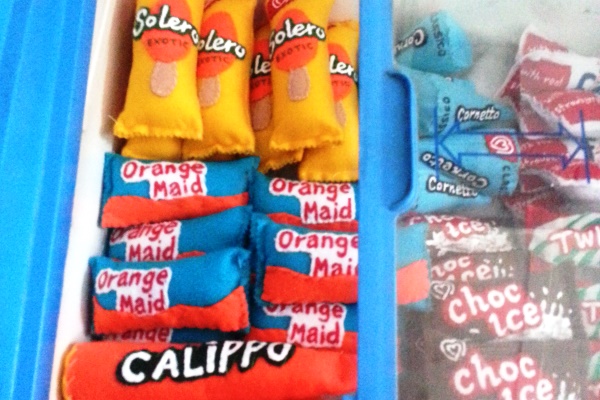 However it was not only the love of felt but the love the institution that is The Cornershop. The family run shops full of familiar faces and the comforting feeling of community. Sparrow wanted to recreate this and highlight the importance of keeping this very British tradition alive. She definitely succeeded – her mum and dad working the till, everyone chatting away, passing around cakes and sweets. You don't get this kind of treatment at Tesco.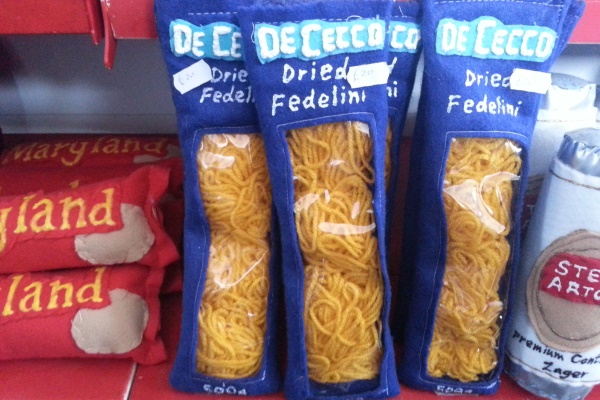 You can purchase everything on display (with real money, unfortunately they do not accept felt credit cards. I tried.) and though you may not believe me, you will be hard pressed to not want one. You can buy a felt pick 'n' mix or a fuzzy bottle of whiskey, the list is endless. I've pre-ordered my own fluffy food stuff (which will be mailed to me in a month when the exhibition is over) and I've never been more excited.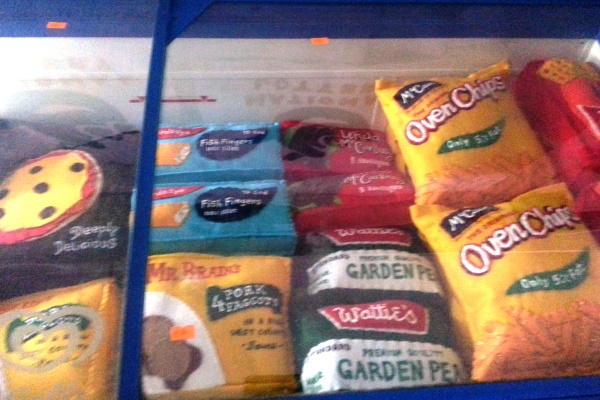 It is a definite must – it will remind you why it's pretty awesome to live in London. And just how delightfully odd East London can get.
The Cornershop is open every day 10am-7pm until Sunday 31st August and can be found at 19 Wellington Row, London E2 7BB.
Read more posts by Alex Mehra here