LDN CARD OFFER
Let's intro your website here. Ut hendrerit sem ut dolor commodo, at dignissim lectus sagittis. Nam pharetra convallis elit, in mollis diam fermentum pharetra. Praesent risus nibh, aliquam non ornare sed, posuere sit amet neque. Nullam in ipsum nisi.
Visit Website
Disney's multi-award winning musical is one of the very biggest and best productions on in London.
With African rhythms, spectacular visuals and a story taken from the much-loved film, The Lion King is a must-see.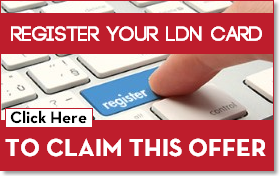 With the LDN Card, get 10% off tickets. To claim your discount, register your LDN Card to be sent your unique discount link.
Address:
The Lion King Musical
Lyceum Theatre,
21 Wellington Street,
London,WC2E 7RQ