LDN CARD OFFER
Let's intro your website here. Ut hendrerit sem ut dolor commodo, at dignissim lectus sagittis. Nam pharetra convallis elit, in mollis diam fermentum pharetra. Praesent risus nibh, aliquam non ornare sed, posuere sit amet neque. Nullam in ipsum nisi.
Visit Website
After more than 10,000 performances, The Phantom of the Opera still manages to wow audiences on the West End.
One of the most successful West End productions ever, the musical has won endless awards.
Andrew Lloyd Webber's captivating music is matched by some stunning scenery and special effects to tell the classic tragic love story.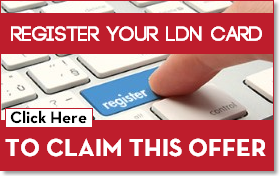 With the LDN Card, get 10% off tickets. To claim your discount, register your LDN Card to be sent your unique discount link.
Address: