LDN CARD OFFER
Let's intro your website here. Ut hendrerit sem ut dolor commodo, at dignissim lectus sagittis. Nam pharetra convallis elit, in mollis diam fermentum pharetra. Praesent risus nibh, aliquam non ornare sed, posuere sit amet neque. Nullam in ipsum nisi.
Visit Website
A must-see for any Michael Jackson fan (and who isn't a fan really?), Thriller Live is a spectacular show celebrating the King of Pop's career.
You already know the music is great, but the choreographed dances and multi-media effects are just as stunning. The closest you can get to a live Michael Jackson performance, over the course of two hours, all the singer's biggest hits are performed.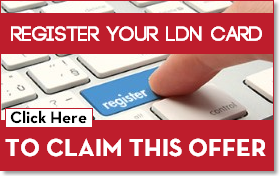 With the LDN Card, get 10% off tickets. To claim your discount, register your LDN Card to be sent your unique discount link.
Address:
Thriller Live (Musical)
Lyric Theatre,
29 Shaftesbury Avenue,
London,W1D 7ES