Brick Lane's Sunday street food market is crawling with beards and tourists.  The beards and the tourists are Instagramming their street food, gobbling up every morsel of mobile data rendering Google Maps a buffering mess, and me lost.
Luckily a guy wielding a six foot sign signalling the direction of The Annual Art Fair Car Boot Sale has emerged from the masses with expert timing. Two streets over, I'm now nearing the entrance and I'm immediately impressed by the amount of art that has already been shifted.
A man in paint-laden dungarees barges past me with armfuls of arm length tubes. In fact, everyone's got one…or five. Beyond intrigued by the cylindrical hot cake, I make a beeline for the queue. There's even a bouncer overseeing proceedings.
Tracey Emin, famous for the messy "My Bed", is selling signed prints of "My Favourite Little Bird" at £50 a pop. I buy the last one.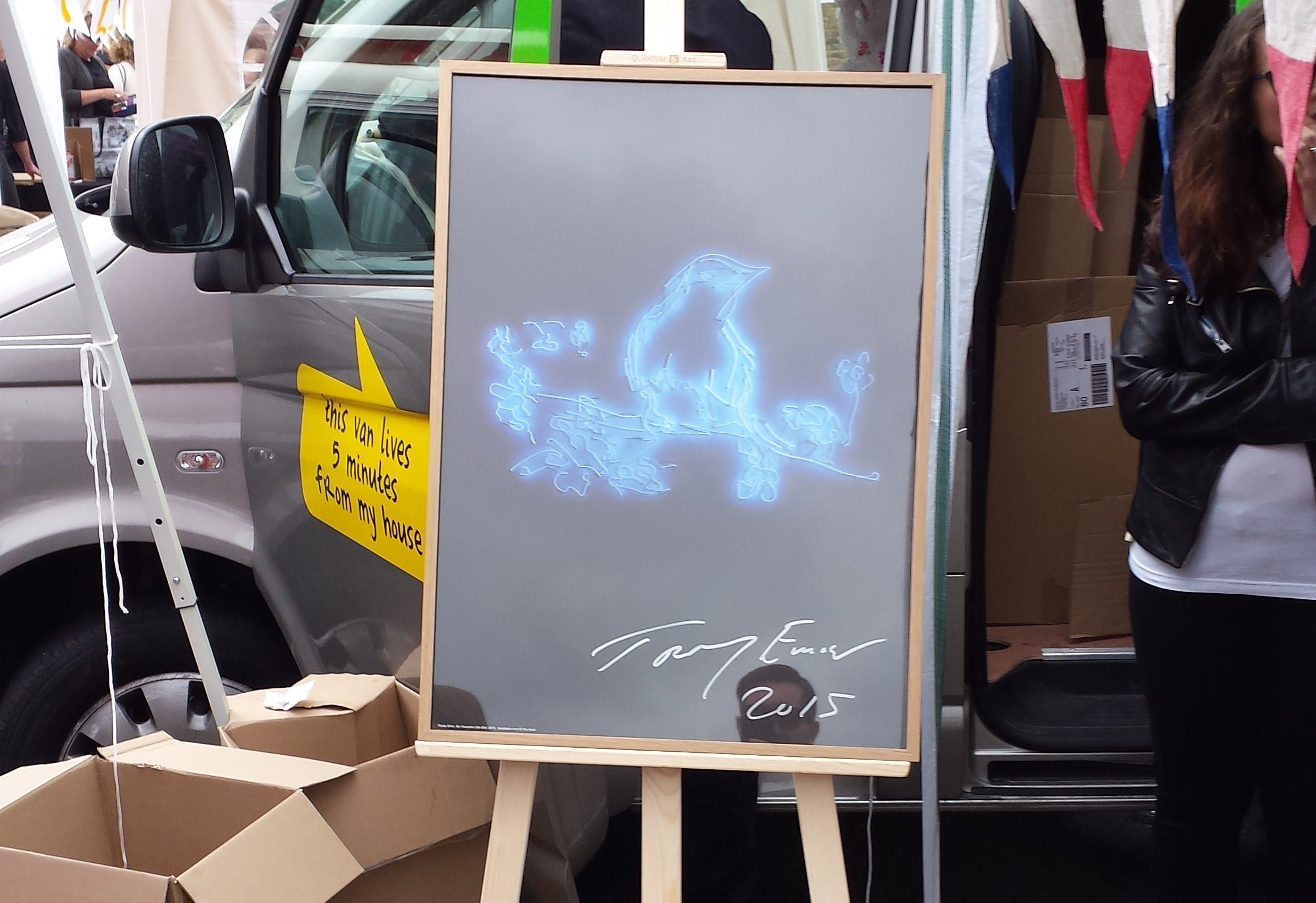 Celebrating my good fortune, I have the good fortune of stumbling upon possibly the greatest drinks menu of all time. Red Stripe or Thatchers Gold cider.  Beautiful in its simplicity, much like Emin's messy bed. Sort of.
For the disgruntled hordes who didn't get their hands on the limited edition print, there's loads to indulge in. Starting with the option to publicly unload their emotional baggage. Or having their future predicted by a Tarot card reader. Or engaging in some political Farage bashing satire.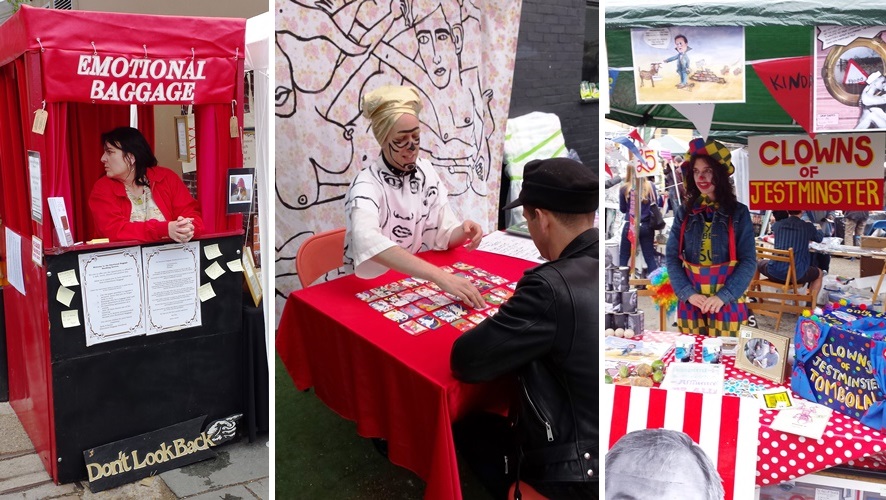 Or becoming a part of a physical poem. Or having their portrait painted by wine swilling artists. Or just absorbing the inspired creations of established and upcoming artists at every turn. Like Gavin Turk's 'Project Beard', which involved Gavin's own overgrown beard sculpted to mimic six of the 20th century's most important artists.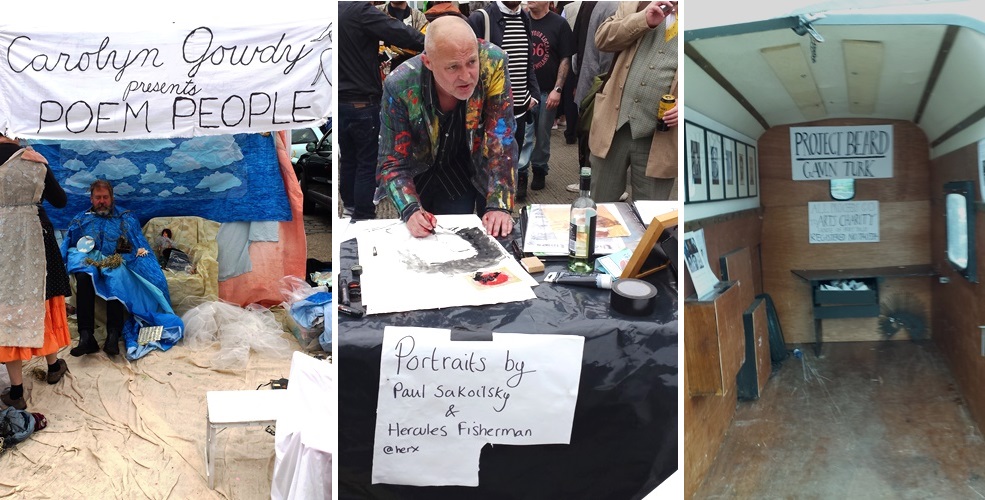 Provocative, eccentric and inspiring; the most fun you'll have at a car-boot.
Read more posts by Marc Gatford here.