If you were travelling in London last night, you may have been frustrated by the Victoria Line being suspended. However, your inconvenience was nothing compared to the trouble someone got in, after the control room for the Victoria Line was ACCIDENTALLY FILLED WITH QUICK DRYING CONCRETE.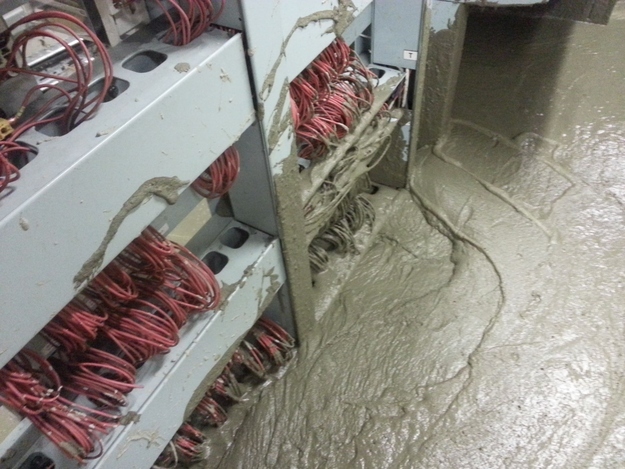 The story first appeared with photos on usvsth3m.com, who explained that "the civil engineering team has poured fast-setting concrete into the Victoria Line signalling equipment room and shut everything down". As the news spread like wildfire people soon started to doubt whether the photos were real or not. Helpfully, TFL soon cleared it up, releasing the following statement yesterday evening:
"This afternoon our contractors were working on the new station in an area next to the Victoria line signal control room. These works involved the use of water and cement which leaked into the room, damaging equipment. This has meant there are no signals working on the southern section of the line."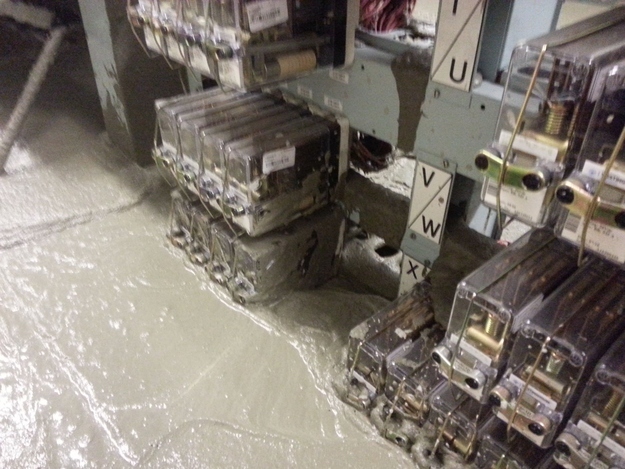 The whole line suffered problems throughout the evening as workers scrambled to clear the room before the cement set solid. And it seemed to do the trick. As if by magic, commuters woke this morning to find that the Victoria Line was running with a good service.
The operations director for the Bakerloo, Central and Victoria lines, Peter McNaught, revealed:
"Our engineers have worked tirelessly through the night and have successfully repaired the damaged signalling equipment. We again apologise to our customers who were affected by yesterday's disruption."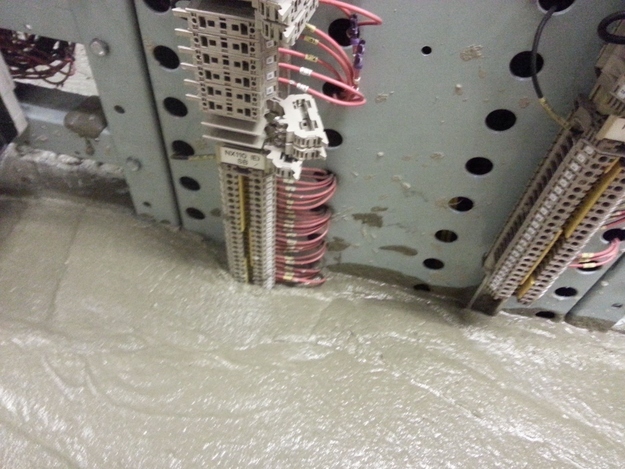 So, TFL got themselves out of a sticky situation, but whether there are any more long term effects is not concrete yet (sorry).