LDN CARD OFFER
Let's intro your website here. Ut hendrerit sem ut dolor commodo, at dignissim lectus sagittis. Nam pharetra convallis elit, in mollis diam fermentum pharetra. Praesent risus nibh, aliquam non ornare sed, posuere sit amet neque. Nullam in ipsum nisi.
Visit Website
Wicked is one of the most popular London musicals ever with over 90 international awards to its name over its ten years.
It tells a re-imagined tale of characters from The Wizard of Oz, following two girls at sorcery school who eventually end up becoming Glinda the Good and Elphaba the Wicked Witch of the West.
Show-stopping songs, a witty script and amazing visuals make Wicked one of the best productions to see in London.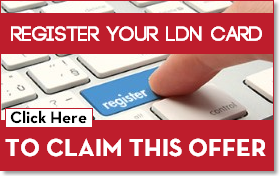 With the LDN Card, get 10% off tickets. To claim your discount, register your LDN Card to be sent your unique discount link.
Address:
Wicked (Theatre Musical)
Apollo Victoria Theatre
17 Wilton Road
LondonSW1V 1LG